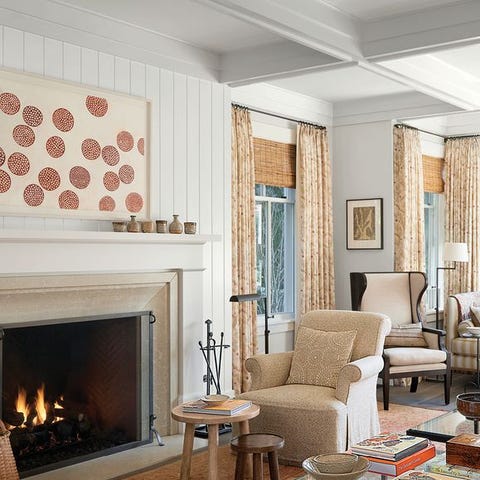 HOW TO PULL OFF SHIPLAP WALLS, ACCORDING TO TOP DESIGNERS
We're pretty sure many people would agree that no one does shiplap quite like Chip and Joanna Gaines, the stars of HGTV's hit show "Fixer Upper." Shiplap—a stack of wooden boards that can be positioned horizontally or diagonally—is a tasteful way to add texture and visual interest to just about any room. We've seen the popular Waco, Texas-based couple use shiplap to transform spaces ranging from living rooms to kitchens.
But even if you don't live in an area like Texas, where shiplap has become a go-to design choice, there are ways to pull off the farmhouse style—even in an urban space. Keep reading for expert tips on how to make shiplap work for you.