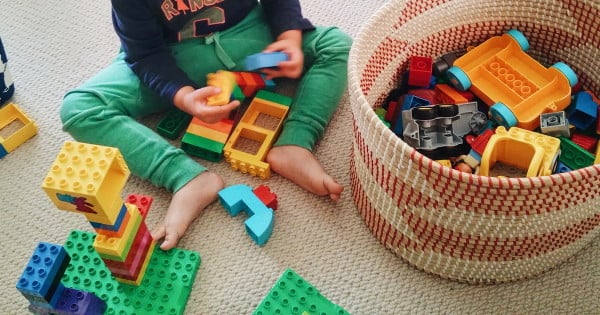 The proper role of the parent is to provide encouragement, support, and access to activities that enable the child to master key developmental tasks. However, in each stage of child development, different approaches are required. This parent's task is relatively similar to "completing jigsaw puzzle" that needs a lot of time, special attention and care. This jigsaw puzzle consists of thousands of small pieces. Starting with the right pieces at the main corners enables other pieces to be correctly connected, resulting in a higher chance of success. This refers to when parents start understanding the needs of their infants, they can react to their infants promptly and appropriately. As a result, this greatly promotes a profound parent-child bonding, leading to trust and respect in the future.

       
Nonetheless, parents might be confused or hesitant whether they have placed correct pieces of their jigsaw. Some parents might make the comparison of their children to others with similar age group. For instance, when a 10-month old infant cannot start walking like others or a 18-month child does not speak a proper sentence like others. Making such a comparison inevitably makes the parents feel disappointed or worried about their child development. In fact, this 10-month old infant might be able to walk perfectly with less falls while grabbing baby walkers and a 18-month child who does not speak is able to pay a full attention and follow all instructions. Child development might vary among individual children, based primarily on 
biological, psychological and emotional changes as well as family background.
On the contrary, some parents connect their puzzle pieces with high confidence without being aware of misplacing until it becomes too late to fix the problems that have already developed. For example, if the parents have promptly reacted to please their children for whatever they seek for when the children grow up to reach certain phase that they need to learn how to wait and regulate their emotion when they are disappointed, it can potentially result in improper responses, such as being short-tempered, irritability and anger.
Some parents want to enhance language capability by allowing their infants to watch the screen that displays VDO or other media with foreign languages. As a matter of fact, the ability to understand languages and to learn from the screens does not exist in infants. Instead of having appropriate child development, wrong practice might be a major contributing

  

factor to speech development and social interaction problems. Child development consists of different aspects, including physical, intellectual, social, emotional and language developments. Therefore, parents should follow a comprehensive guidance for each phase of child development to provide the support and learning experiences necessary for their children to grow and develop according to their unique developmental blueprint.

   
Opportunity to get money at ufabet